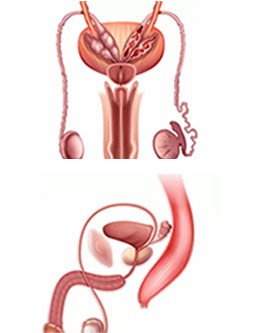 Ultrasound imaging of the scrotum is the primary imaging method used to evaluate disorders of the testicles, epididymis (tubes immediately next to the testicles that collect sperm made by the testicle) and scrotum. It is a noninvasive medical test that is safe and painless that helps physicians diagnose and treat medical conditions. 
HOW TO PREPARE FOR YOUR SCROTAL ULTRASOUND
Wear comfortable, loose-fitting clothing. You will need to remove all clothing and jewelry in the area to be examined.
No other preparation is required.
INDICATIONS FOR SCROTAL ULTRASOUND
ULTRASOUND FOR THE SCROTUM IS TYPICALLY USED TO: